purchase generic accutane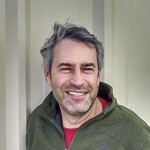 Andy Lee has two decades of experience on corporate, business, and tax matters. Formerly, a partner at a large Michigan-based law firm, Andy represented business entities, entrepreneurs, business owners, and business executives. Drawing on this background, Mr. Lee brings valuable expertise on corporate matters to Schaden & Cassinis.
Mr. Lee received his Bachelor of Arts Degree in Political Science from the University of Michigan, his law degree from American University, and his Master of Law degree in Taxation from New York University.
prednisolone 5mg ysp jobs Mr. Lee serves on the Board of Managers of Smashburger, and formerly served on the Board of Managers of Quizno's.