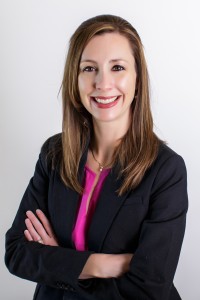 Ms. Cassinis began her career in aviation law, representing plaintiffs in state and federal courts across the country in cases involving airlines and aircraft component manufacturers. Since then, she has expanded her litigation practice, representing clients in a variety of matters. She has been recognized by Super Lawyers magazine as a Rising Start since 2014.
Ms. Cassinis graduated from the University of Colorado at Boulder with a business degree and earned her law degree from the University of Denver Sturm College of Law.
She served on the Board of Directors for the Colorado Women's Bar Association from 2012 to early 2018 where she co-chaired various committees responsible for legal services, legal programs, membership growth, and the organization's annual convention. Currently, Ms. Cassinis serves on the Board of The Colorado Lawyer, the official publication of the Colorado Bar Association, and is otherwise actively involved in the community.  Ms. Cassinis has also authored articles for Trial Talk and The Colorado Lawyer.
Ms. Cassinis is licensed to practice law in Colorado and Florida and is a member of the American Association for Justice, the Colorado Trial Lawyers Association, and the Colorado Women's Bar Association. Her greatest professional pleasure is resolving cases to her client's satisfaction. To that end, Ms. Cassinis works directly with each client to develop case strategy.
Ms. Cassinis holds a private pilot's license and is fluent in Spanish. Her favorite hobbies are playing with her children and skiing "the bumps" with her husband.